I hope you enjoy just a few of the many "classic" and sometimes "raw footage" videos that I was able to do capture during my 13 years at Maranatha. Most of these videos were shared online may years ago, but have since then been removed.
I have many more videos that will be uploaded here in the near future….music videos, "classic" updates, and much more!
I previously served as the Summer Teen Department Director and Marketing Director at Maranatha Bible & Missionary conference for 13 years.  In 2015, I started working full time with my video business, Relivit Media Productions, LLC.  I currently produce professional videos and develop websites for ministries, non-profits and other organizations throughout Michigan and beyond!
If you need a professional video recording, promotional video or website, check out my website for information.  To see my more professional video samples, click HERE.
Hope you enjoy!!
-Scott Eikenberry
Owner/Producer, Relivit Media Productions

You can visit Maranatha's Website at:  www.VacationWithPurpose.org
(CHECK OUT THE "CLASSIC" AND "RAW FOOTAGE" VIDEOS BELOW)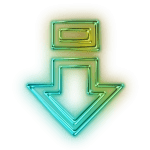 WANT TO BE NOTIFIED WHEN MORE "CLASSIC" MARANATHA VIDEOS ARE UPLOADED??
Fill out the form below to be notified via e-mail when more Maranatha "Classic" videos are added, including:
Tim Ostrander's Blooper Video (sorry Tim!)
Teen Department Music Videos
Terry Agal's Memorial Service
Other classic video updates and promotional videos
and more!